Mundays
Best Burger In Town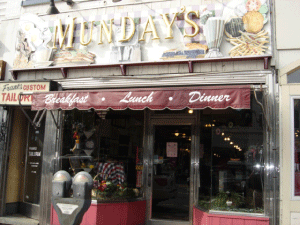 Munday's takes you back in time to a quaint hamburger/soda shop in the charming village of Huntington. You can enjoy everything from chocolate eggcreams to homemade desserts. From a simple burger or a home cooked dinner of pot roast and mashed potatoes, you will find it at Mundays with the comfort of being in an old soda fountain cafe.

Breakfast or Lunch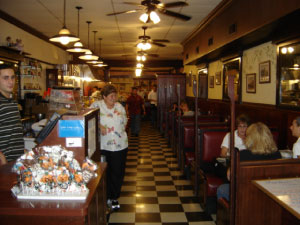 We have the best omelettes in town, so pack up the kids and come in for breakfast, we will be happy to serve you our special Western Omelette, Spanish, Mushroom and Cheese or however you would like it prepared. We also offer Kid's Breakfast, Lunch and Dinner Menus. The kids love sitting at the soda fountain bar and eating their meals.

Down Home Delicious
Daily Specials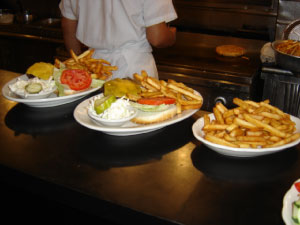 So stop by and experience the friendliness of Munday's! We are always cooking up something new.